Hi, I'm Cornelia Luethi, a solopreneur and owner of FX Marketing
A big headache for business owners is around websites: I can help guide you through that maze:
If you're wondering how your current website stacks up, then I can do a website audit for you.
If you're looking to redevelop a website, I can project manage it for you.
Or if you're looking for a basic but effective website, I can design it, write it, and provide some stock photographs.
What about qualifications?
Ooh I'm glad you asked, because as well as working in marketing a long time, I've also studied it for a long time - and am always upskilling:
BSc (Hons) Management Studies, Royal Holloway University of London, UK
Postgraduate Diploma in Marketing (DipM), Chartered Institute of Marketing, UK
City & Guilds Photography, Croydon College, UK
Level 3 Certificate in Horticulture, Open Polytechnic, NZ
... Plus I've taken courses in: article writing, headline writing, search engine optimisation, designing books in InDesign, iPhone video production, PhotoShop for beginners, Instagram marketing, and a whole lot more.
So what's with the horticulture side business?
Sitting in front of a computer all day every day isn't natural, healthy, or good for your eyes.
So to get balance in my life, I started a horticulture side business: I grow herbs, lettuces and other produce that I sell at a local market in Kerikeri, where I live. It's a lot of work but also a lot of fun. I love it!
Which geographic regions are the copywriting, marketing and website services available in?
Although I'm based in Kerikeri in the stunning Bay of Islands in Northland, New Zealand, I work with clients in Auckland and overseas. I do most of my work remotely via email, and I do come to Auckland every few months for meetings. (And shopping!)
What is it like to work with Cornelia?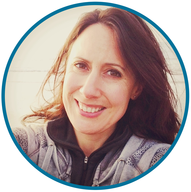 Cornelia Luethi BSc (Hons), DipM, is the owner of FX Marketing Limited.